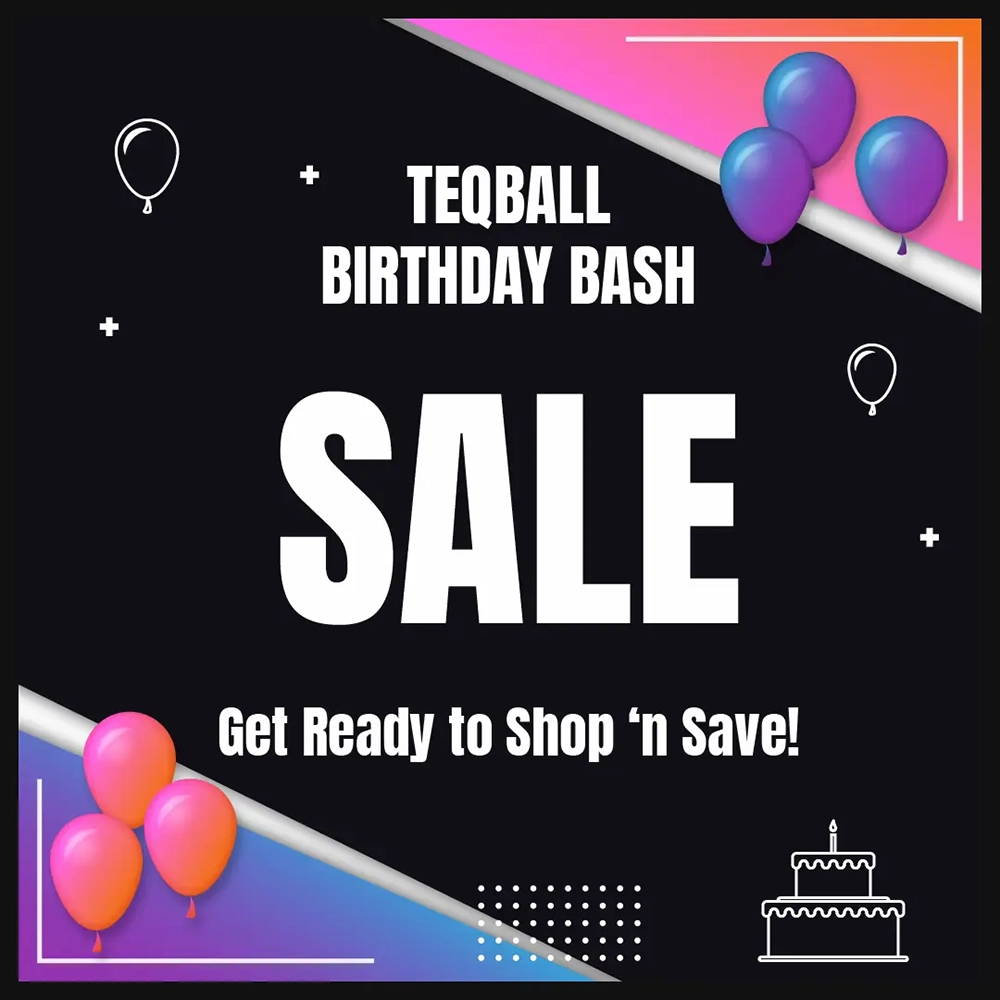 Unleash Your Competitive Spirit
Teqball is the adrenaline-packed fusion of soccer and innovation. On the curved table, it's all about control, precision, and timing. Master the art of ball manipulation and experience the sheer satisfaction of executing flawless moves. The game of teqball is a true showcase of technical skill and finesse.
Teqis is a tennis based fast, exciting racket sport. Best of all, it's easy to learn and fun for all ages.
Teqis develops essential skills such as focus, quick reaction, and technical precision. It's revolutionary. Our ball bounces differently because of the curved shape of the table. Boom! Never seen anything like it. Teqis can be played indoors and outdoors as well on many different surface types.
Qatch originated from handball and has been creatively tailored to suit athletes as well as amateurs who are after a game that not only improves athletic skills but builds an unforgettable team spirit. It is considered to be an intense physical activity that will require all of your mind and body. With two players positioned at one end of the table (the "attackers"), and the third player (a defender) positioned at the opposite end, the game requires teamwork, strategy, creative thinking, quick reactions and endurance. It's fast paced fun with a variety of shots and spin techniques.
Teqpong is an excellent racket sport that can be played by anyone, regardless of level of athletic ability. The curved table means shots bounce in ways you've never seen before and your reactions are put to the test. Players need to be alert and constantly calculating the angles as every shot could be your winning one! Teqpong is perfect for everyone - young and old, regardless of gender or ability - so it is a great hobby to be enjoyed by all!
Although the sport of volleyball is incredibly popular, it also tends to be a little bit slow at times. Teqvoly brings this age-old game into the fast-paced modern age with a revamped variation on the rules, making it faster and more enjoyable for everybody! It also makes a great exercise routine for serious athletes. Rather than simply counting points, teqvoly focuses on keeping rallies going. Competition is more intense which makes the game more fun for everyone involved.
It is also a good addition to any player's workout since it helps improve conventional volleyball skills such as ball concentration, reaction time, precision and coordination.
Professional, used in competition
Professional, used in competition
High pressure laminate (HPL)
Fiberglass reinforces polyester
High pressure laminate (HPL)
Solid, transparent PMMA plexiglass net
High-density polyethylene (HDPE)
Solid, transparent PMMA plexiglass net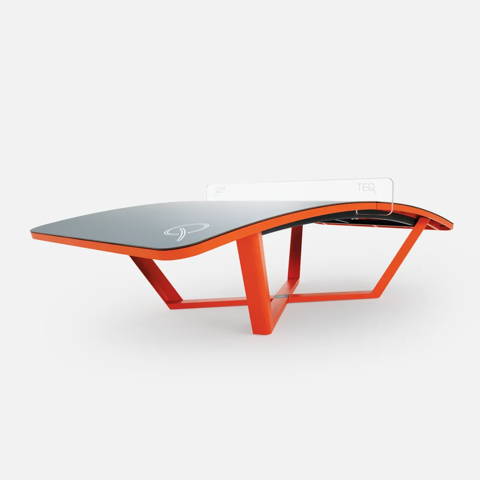 Professional, used in competition

Professional, used in competition

High pressure laminate (HPL)

Fiberglass reinforces polyester

High pressure laminate (HPL)

Solid, transparent PMMA plexiglass net

High-density polyethylene (HDPE)

Solid, transparent PMMA plexiglass net

Frequently Asked
Questions
Need Help? We've got you covered!
Can the TEQ tables withstand extreme temperatures?
All the tables have the same level of durability and have the benefit of being weather-resistant.
What are the TEQ table's highest and lowest temperature limits?
The lowest is: -4°F and the highest is: +104 °F
How much time does it take to assemble the products?
TEQ ONE: 0,5 hours; TEQ LITE: 3 hours ; TEQ SMART: 2 hours
What conditions do we need to meet to set up the TEQ tables and what surfaces are suitable for placement of the tables?
The tables can be set up on various surfaces, ranging from sandy beaches to grassy fields. However, the recommended
surfaces for installation are:
Option "A": at least 55.1 inches x 96.5 inches, 3.9 inches thick concrete base
Option "B": 6 pieces of at least 11.8 inches x 11.8 inches, 11.8 inches thick concrete block
How much space is required for each of the teqsports?
Teqball: competition: 52.5 x 39.4 feet; recreational use: 39.4 x 32.8 feet
Teqvoly: competition: 59.1 x 52.5 feet; recreational use: 52.5 x 39.4 feet
Teqis: competition: 42 x 26.8 feet; recreational use: 32.8 x 21.3 feet
Teqpong: competition: 29.5 x 11.5 feet; recreational use: 23 x 9.8 feet
Qatch: competition: 65.6 x 65.6 feet; recreational use: 45.9 x 49.2 feet
Can teqball be played with other kinds of balls?
It can, but it is not recommended. The teqball ball is uniquely designed to complement the table for a seamless game
experience.
Why do the prices of pro products (TEQ ONE/SMART) and lite products (TEQ LITE) differ so much?
The biggest difference is in the materials. The fiberglass reinforced polyester(TEQ LITE) has a much more affordable
price than high-quality laminate and the really stable metal frame under it (TEQ ONE/SMART) but it doesn't affect the
game. The surface treatment of TEQ ONE and TEQ SMART tables are much better than the TEQ LITE's. Further
more, TEQ SMART table features gas springs and wheel bearings. The TEQ ONE and TEQ SMART tables were designed
for competitive sports, and the TEQ LITE table is for recreational usage.
What are the basic rules of each teqsports?
The game rules are available online at teqtables.com, where you can also find some video samples of people playing
the game.
Join the thousand of satisfied TEQERS!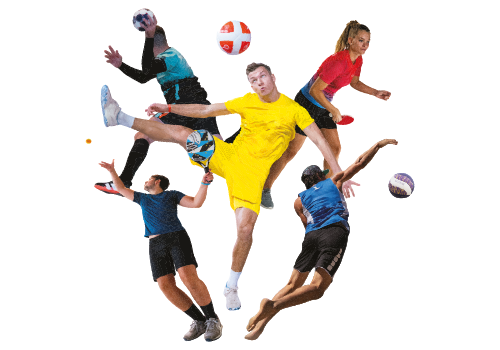 "We're a huge fan of TEQ , the first and only table that combines tradition with innovation. It's just such a fun to play volleyball on a curved table. "
"The TEQ table is a game-changer, and I'm so glad I got it! Its sleek design and modern look make it a standout addition to my space. Playing on it is an absolute rush—the unpredictable bounces keep me on my toes and test my reflexes in the coolest way. Whether I'm challenging my friends or practicing solo, this table brings out my competitive side and pushes me to improve. It's not just a game, though—it's a social magnet. It has become the go-to spot for unforgettable gatherings."
The TEQ table caters to athletes of all ages and skill levels. Whether you are a seasoned pro or a beginner, our table offers a platform for everyone to refine their skills, train with precision, and enjoy endless hours of thrilling gameplay. Perfect for beaches, training centers, schools, and even your own backyard, the TEQ table is the versatile companion you need.